INTEGRITY & RESPONSIBILITY
DTC transports your waste and secondary fuels
Every haulier is capable of transporting cargo from A to B, but we also take a critical approach to how that is achieved. Traditionally, the transport sector focuses mainly on cost and generally ignores environmental and social aspects. It's high time for a change, and we intend to contribute actively to this transition in transport.
The majority of our clients are companies active in waste collection, sorting, recycling and incineration and in the production of secondary fuels.
Sustainable transport isn't an option, it's an asset!
We aim to make the transport world more sustainable. This has been our mission for many years, and we demonstrate it in the following ways:
Transport in compliance with EURO 6 legislation (no overloaded lorries).
Investment in new equipment for lower carbon emissions.
Care for workers through proper training and well-equipped cabins.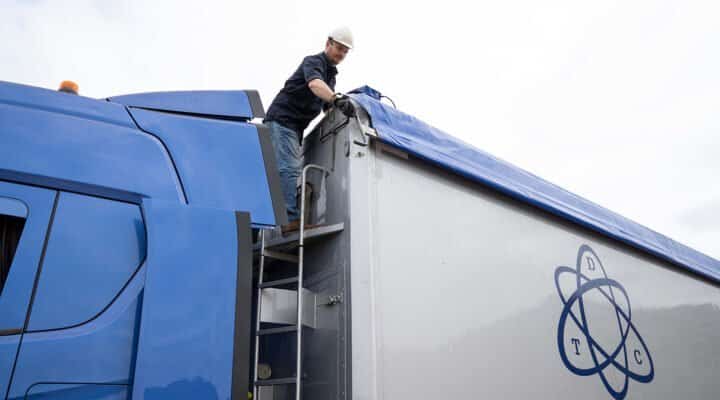 About De Transport Compagnon
Want to learn all about us? Click below for more information!